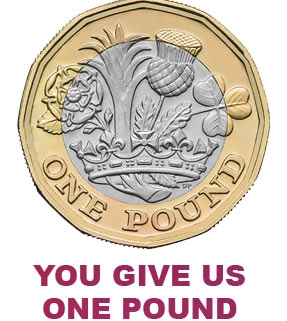 All Barred Up are doing our bit for the environment…
Objective:
Act to preserve the environment through simple gestures: it is the duty of each of us, it is a citizen's action.
From individual action to collective action:
Gradually, gesture after gesture, adding all individual efforts can have positive effects on the environment. Thus, if each of us replaces a disposable cup with a reusable one, we can eliminate the production of one-way products. If everyone uses a reusable cup, there will be no more disposable cups abandoned on the ground. Thus, the totality of individual actions leads to a global change of behaviour.
A deposit: a means to give a sense of responsibility
Each reusable cup is subject to a fee of £1. It now has a symbolic value. This value represents the manufacturing cost of a cup and also reflects the ecological footprint it generates at its production. But unlike a disposable cup, its use is almost infinite. The implementation of a deposit leads, therefore, each consumer toward individual responsibility. In fact, the reusable cup is not abandoned, it is reused.
All Barred Up wants to keep the idea of a £1 deposit. The cup is only a container, i.e. an object that serves a given use. Therefore, it is absolutely necessary to return to the consumer his /her deposit in exchange for the cup. All Barred Up also think that our cups are pretty useful and also serve as a cheap souvenir of the event or festival that you have attended – so if you want to keep the cup… no problem!
As you can see from the photos below – we can see the effect that the reusable cups have had on Olliefest this year against the site at the end of the festival last year.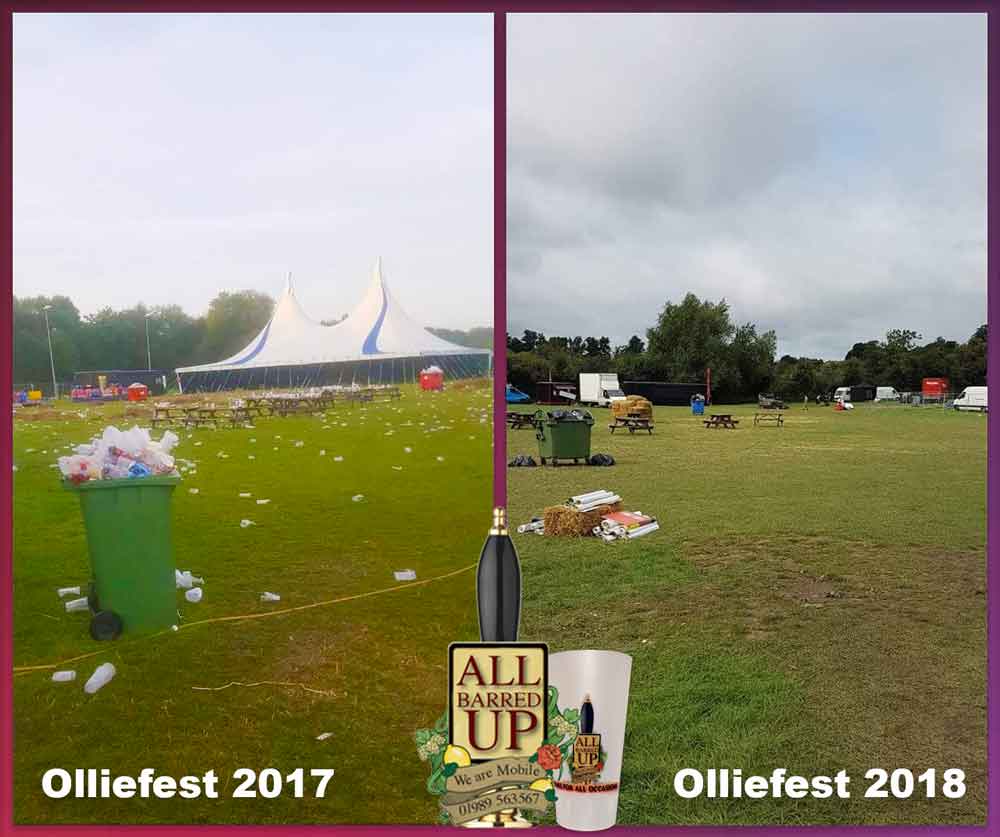 https://www.allbarredup.co.uk/wp-content/uploads/2018/10/one-pound.jpg
354
287
BenQ
https://www.allbarredup.co.uk/wp-content/uploads/2018/09/Logo-Mobile.png
BenQ
2018-10-03 12:58:09
2018-10-03 13:01:35
Plastic Fantastic